After been cutting, sewing, and confusing for hours
and

VOILÀ!

I did it!
A new creation from Mellow Mary
,

"MISS APPLE" the key holder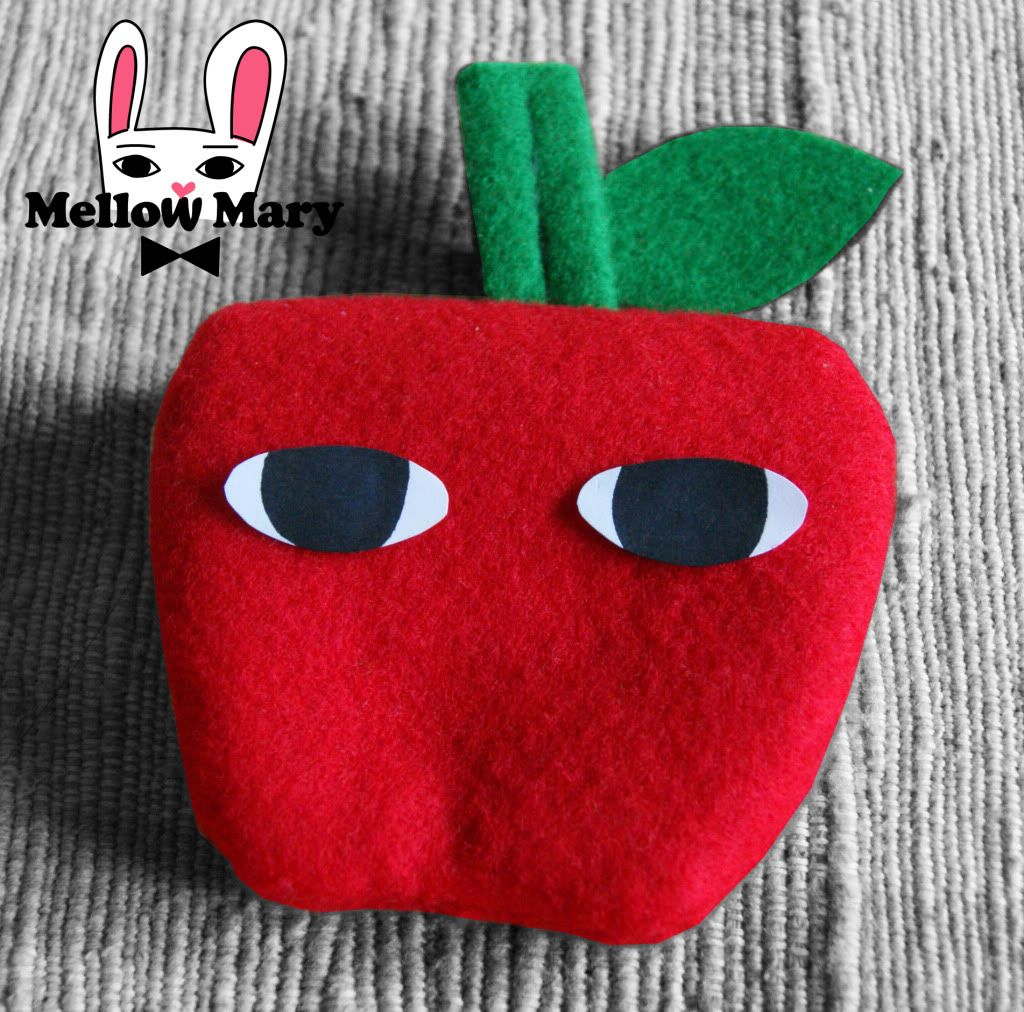 Put your keys in the right place!
Prevent any scratches that might happen.
Don't have to waste a lot of time finding keys in your bag. They will be found much more easily! (Just... don't forget to put the key holder in your bag though..)
If you're interested, this one's price is only 180 Baht : )
Also come in different colors and shapes.
Stick around Mellow Mary page for up coming cute products!
Wouldn't it be nice if your keys have a new comfy home?
Mary
♥