When I think about August, the very first thing that come in to my mind is
,of course, my birthday :D
and second,

MOTHER'S DAY!
(cuz we
lurrrvveee
national holiday! LOL! )
There's a lot of things that you can do for your Mom and also with your Mom.
This year, I didn't have much time. So I decided to make something easy yet still cute!
You could try this especially if your Mom's a dog-lover : )
An "I

♥

Mom" Dog Hankie :D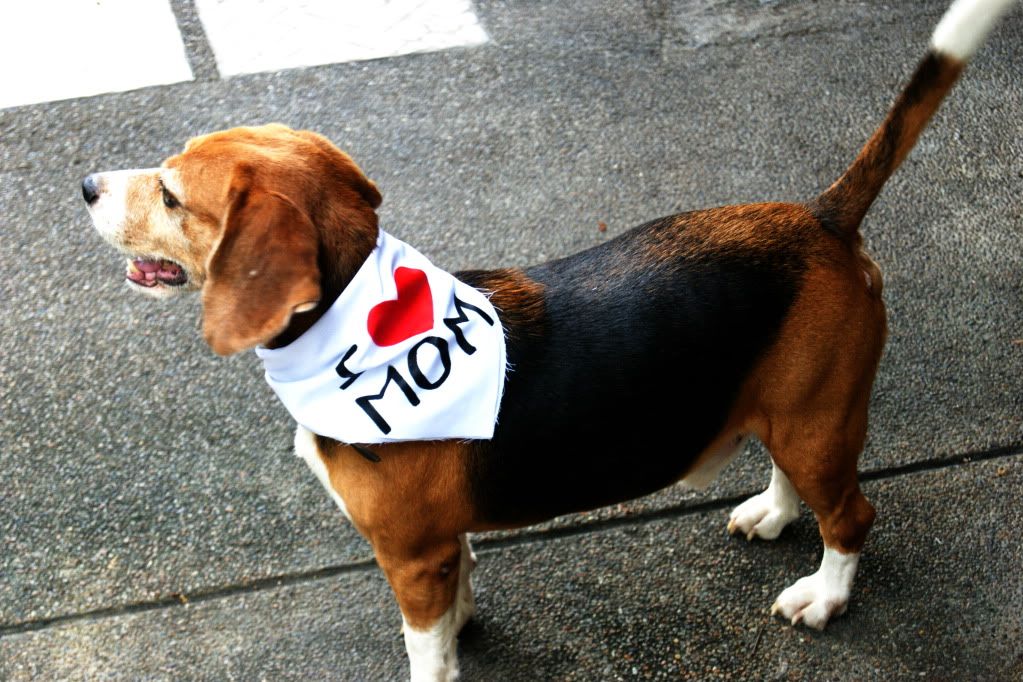 ►First, choose the clothe you wanna make the hankie. I chose white clothe. It's simple, clean, and easily written. Cut the cloth in to square shape. Then fold down. Your clothe should now be in triangle shape.
►Use the painting color paint things you wanna say. I recommend long lasting painting color, try Acrylic color. You could find them in any stationary store. Oh, and don't forget to leave some space at the top for folding it later.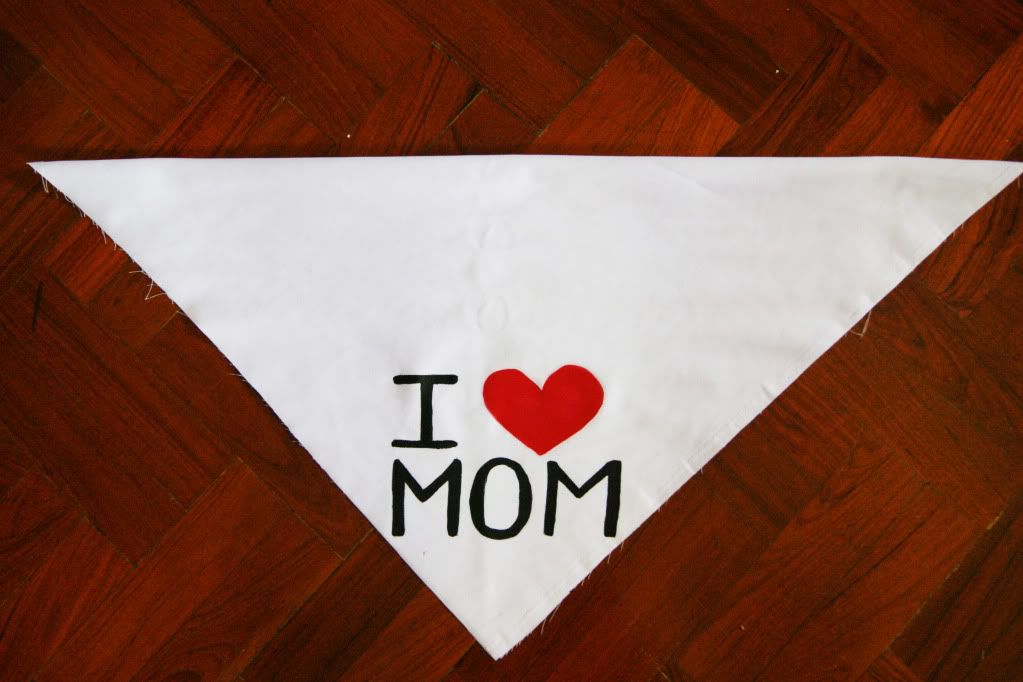 ►Let the color dry, then fold the clothe. Like this :
This looks pretty much like a scout hankie..

► Wrap the hankie around the dog's neck. Then go let the dog do the surprise! :D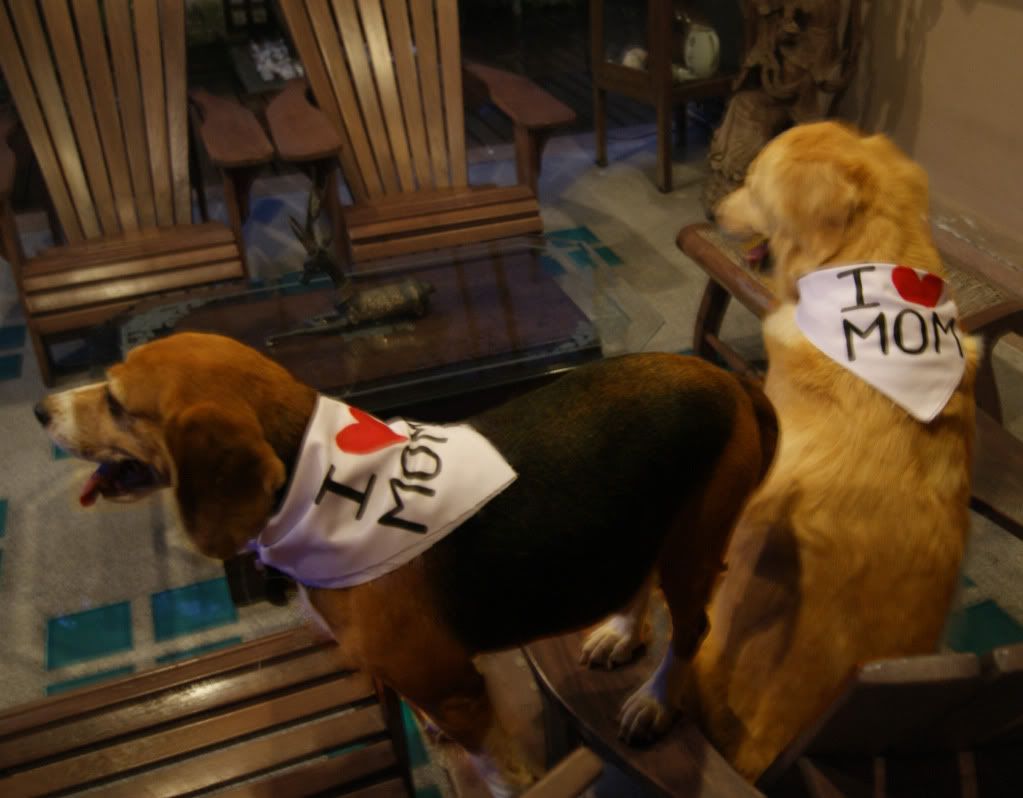 you do love your mom, huh?
Yes we all love our Moms.
Some people love their Moms everyday. Some not everyday, but almost.
Some said "I love her." but don't usually show her love.
It is true you love your Mom everyday and don't need to brag about it.
But trust me, today you should show your love ...just a little bit more : )